Hi.. does any one use bones Pro with max?
been looking all the tutorials they have , but I cant figure how to fix the chicken leg effect , even on the training videos, they don't show this part .
one video show the problem I have and next video the character they are working on is correct.
I seem max , maya or blende fix those areas using morph ( max using skin and morph skin) but with bones pro I don't have that option.
adding any other effect over bones pro distorted the mesh weights.
here some videos of what I need to fix using max and bones Pro.
https://www.youtube.com/watch?v=TxCxWt9kPwk&t=542s
https://www.youtube.com/watch?v=YvNdYseSNFs
and here is my problem.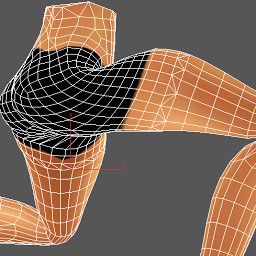 I know those vertices are control by the hip and thigh bones .
going and doing manually one by one does not work so good.