(I actually didn't know where to put this tutorial, but it falls kind of in the Avatar and Pose Making I think, I don't know)
So here's a tutorial on making Permanent expressions for Poses, Avatars, or just as an Action itself.
I'll be using Deliverance DN Facemaker (Orig Head) Sticker:
http://www.imvu.com/shop/product.php?pr ... id=4902375
(You can find homepages that have the sticker on them for use)
After you click "Start" on the sticker, this will come up: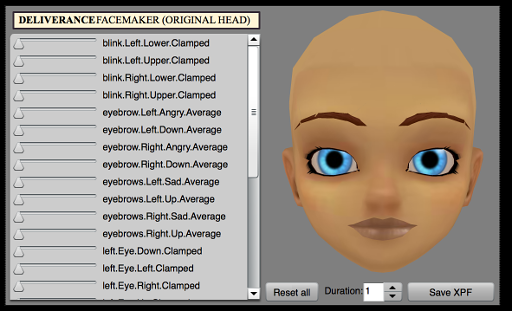 On the left, there are Expressions that have little tabs beside them.
Use these tabs to increase the morph of the face/decrease/remove.
I'll be using the Smile Expression. As you can see I increased the Morph.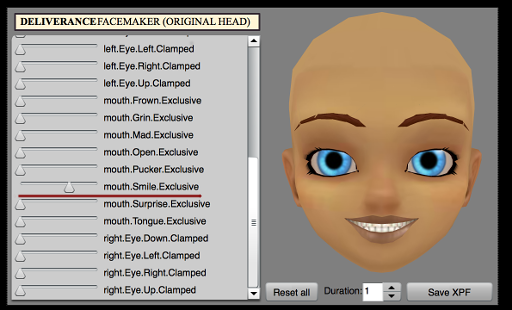 Now, press on "Save XPF" and save it to whatever folder (I usually choose "Movies" for some reason)
**MAKE SURE IT HAS .XPF ON THE END WHEN SAVING**
For this tutorial, I will be deriving an "Empty Accessories".
When you're in Create Mode, go to the "Actions" tab at the top and click on it. Then at the top left at the bottom of the tab, there should be an "+Add" button, press that. An "Action 0" will appear.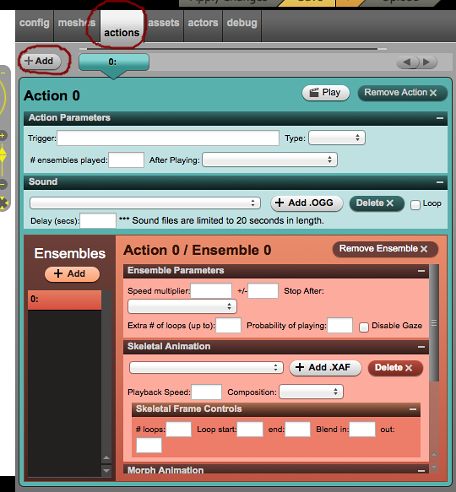 Scroll down to the section called "Morph Animation" press "+Add .XPF" and put in your .XPF file.
Then copy this into the sections that are entered in here. (You don't need to worry about "Ensemble Parameters" for this)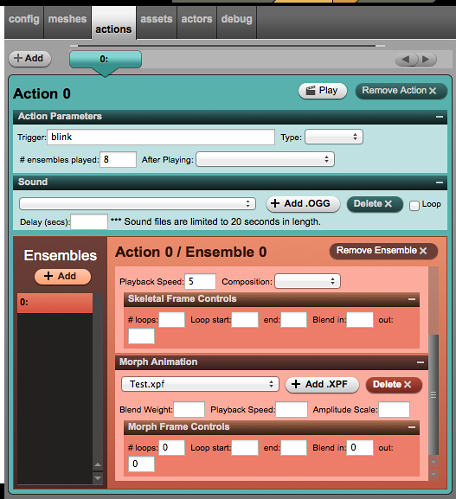 **MAKE SURE YOU HAVE YOUR TRIGGER AS "BLINK" THIS MEANS YOU DON'T NEED TO ACTIVATE IT TO GET THE DESIRED EXPRESSION, IT MAKES ITS PERMANENT**
Here's how it looks in Creator: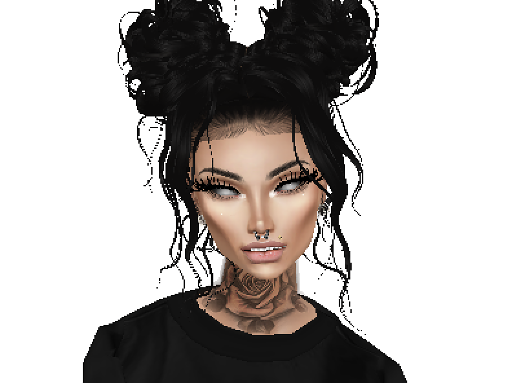 (Sorry, my Avi looks scary)
You can see that the expression is staying there, because its permanent. Now you can save it and submit it to the shop!